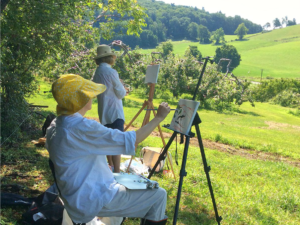 It is our goal at The Harwood Hill to become a destination associated with and conducive to fostering and creating art, and as such, we have proudly begun to host workshops for aspiring and professional artists alike! With our sprawling land, gorgeous views, recently renovated classroom space, and fierce dedication to the arts, we hope to make our property a haven for artists all over the world for years to come.
We hope you'll join us for one of our upcoming workshops!
Please contact us for more information.